Everything was rushing up to speed in the world pretty much in normalcy when the coronavirus or COVID-19 pandemic arrived and took the world by storm in 2020. This is very much different from the great depression or the 2008 recession - it is a one of a kind catastrophe humanity has had to face since a long time - predicted well in advance by Bill Gates.
Source: https://cdn.pixabay.com/
Whereas on a national level, Prime Minister Narendra Modi announced a nationwide lockdown forcing all industries to shut shop and over 1.3 billion people to stay put in their homes - there are bound to be larger and perhaps, unseen, impacts that we need to be aware of.
If we talk about the packaging sector, here are 7 impacts on the industry that we need to be aware of.
1. Virus transmission through packaging
The virus lasts on different surfaces for different times
Whether your packaging is primary, secondary or tertiary, hasn't it crossed your mind that the virus may be transmitted to you by your pizza delivery guy handing you the boxes? Well, although the study published in the New England Journal of Medicine states that scientists have discovered the virus lasts on
Aerosols: 3 hours
Copper: 4 hours
Cardboard: 24 hours
Plastic: 2-3 days
Stainless steel: 2-3 days
Elizabeth McGraw, the director of the Center for Infectious Disease Dynamics at Pennsylvania State University, has said that is very unlikely that the virus would be transmitted through packaging as there are a lot of factors at play. This has also been echoed by CDC and WHO.
Packaging Bottomline
How huge is the impact?
2/10
How feasible to solve it?
1/10
Constraints?
Average of 20-30 interactions per day with packaging. Could have led to a complete re-invention of how packaging industry functions, and how FMCG goods are packed - which could not have been done in the short span of time available.
2. Rise in single-use, disposable packaging
A complete u-turn on much awaited sustainable packaging trends
Whether your packaging is for food items, disposables like tissue papers, essentials like hand sanitizers - whenever there is a crisis, economies shift towards what can be produced quickly and without effort. Most of the sustainable packaging options prevalent today are still in their nascent stage - there is limited infrastructure and material availability to make them mainstream for masses when everything's running limited. So this has completely halted the re-use movement, with governments as well as private shop owners encouraging disposables over re-usable to avoid risk of contamination and infection spread.
Packaging Bottomline
How huge is the impact?
6/10
How feasible to solve it?
4/10
Constraints?
Changing the mindset of people back to start re-using utensils etc. will take a long time post COVID-19.
3. Rise in e-commerce retail
Poses risk of completely eliminating the efforts of tactile packaging design
Whether you are consuming packaging as a lamitube, a mono-carton (a duplex folding box), a fluted carton, a rigid box, a label, a paper bag or a corrugated carton [
click here to send your packaging requirement to PRPack
] - there will definitely be a rise in e-commerce retail and a fall in physical shelf pick-ups. Imagine walking down in a supermarket and a unique, colorful packaging catches your eye - you pick it up and feel a velvet soft touch. That sort of consumerism will shift online, and people buying online products can only rely on good digital marketing and graphic design. Various post-press finishes that earlier mattered in luxury goods may not matter now.
Source: https://cdn.pixabay.com/
Packaging Bottomline
How huge is the impact?
3/10
How feasible to solve it?
7/10
Constraints?
Packaging designers and branding professionals need to think of engaging ways to add customer delight in the un-boxing experience, and create an engagement model with consumers
4. Preference of home deliveries
A greater expense and wastage (?) on tertiary packaging to avoid material damage
Whether the kind of product you buy is durable or fragile, an edible product or an applicatory product - apart from the primary and secondary packaging already enhancing the shelf life of the product, now there will need for extra tertiary packing - more bubble wrap, more shrink wrap plastic film, more sturdy corrugated packaging - whether it is 5 ply or 3 ply, using 180 GSM Virgin kraft or 120 GSM semi kraft in the middle layer or bottom layer - all of this will change with the current need for a higher protection.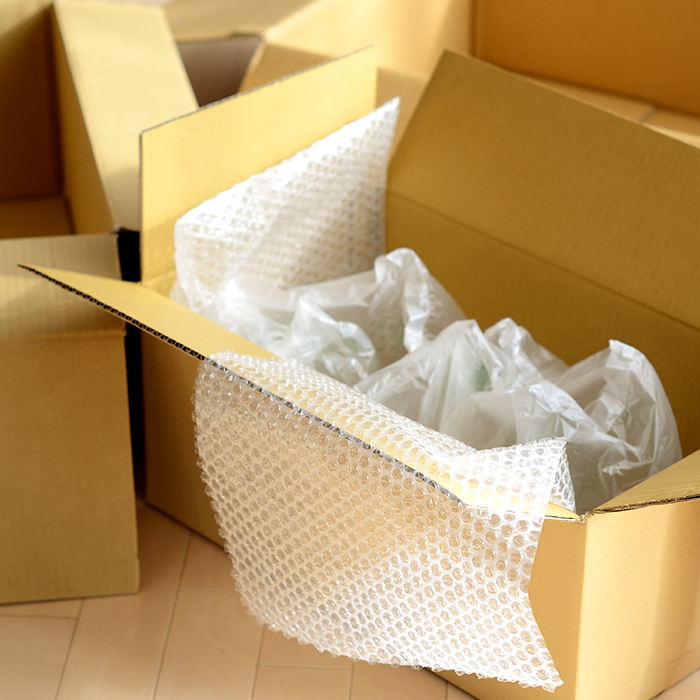 Source: https://images.squarespace-cdn.com/
Packaging Bottomline
How huge is the impact?
6/10
How feasible to solve it?
2/10
Constraints?
As home delivery solutions increase, this is a necessary evil - tertiary packaging waste will increase. Industries, government and public should identify ways on reducing the plastic component of it.
5. De-globalization to some extent
Greater localized sourcing and varying sentiments towards different nationalities.
Japan announced it, Europe announced it, can already see a visible change in sentiment across USA, and most parts of the world - in most of the way the world worked today was to send a majority of parts to be manufactured in one corner of the world, whereas mostly limiting oneself to specialized technical aspects. Now one country dependence will change and whereas 80% of things will reach normalcy - back where they were; a stricter contingency program will be built by most Multi national organizations. This will lead to a lot of re-structuring with machine buying, raw material buying, skilled professionals etc.
Source: https://p0.pxfuel.com/
Packaging Bottomline
How huge is the impact?
3/10
How feasible to solve it?
4/10
Constraints?
Changing sentiments and established perceptions may be difficult.
6. Industry survival with under-utilized capacities
Market pick up will take time, and no packaging manufacturer survives only on essentials
Whether the packaging industry is micro, small, medium, or large - a domestic player or a Multi National, a single product focused or a diverse product portfolio - packaging industries co-exist in a price sensitive market, surviving on wafer thin margins. It creates a very difficult situation for companies in times of crises like this. No packaging company supplies only to essential goods manufacturer- there is a mix of non essential goods, luxury goods etc.
Having noted that, market pick up will take atleast a few months before consumption begins rising as earlier. With certain fixed costs companies may be incurring, it may lead to a lot of difficulties in the future - which may further disrupt the supply chain as customers look for alternatives.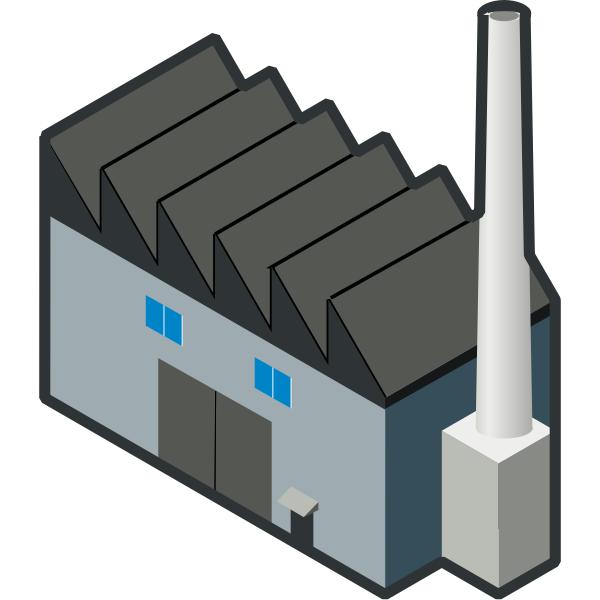 Source: https://freesvg.org/


Packaging Bottomline
How huge is the impact?
8/10
How feasible to solve it?
6/10
Constraints?
Government needs to realize and support micro small and medium industries during the COVID times to help relieve them of certain fixed costs.
7. Exploring rapid alternative options
New designs, new ideas and new solutions for a during & post COVID world
Whether packaging is for food and beverages, electronics, beauty and wellness, alcohol and spirits, automobile parts,industrial components, consumer durable, FMCG, pharmaceuticals, healthcare - it is imperative to brainstorm new ideas on how the packaging creates a comfortable level of hygiene in user's perception. This would happen with the user interface aspect of packaging design.
Source: https://cdn.pixabay.com/


Packaging Bottomline
How huge is the impact?
4/10
How feasible to solve it?
6/10
Constraints?
Testing takes time. Speed-to-market in prototyping of packaging takes multiple rounds of stability testing of the product. For this, companies may need to ramp up RnD activities.